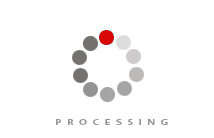 picture

aging

movie

wig

make up


facial hair

glasses

contact lens

expression

speak

animation

model




TOPICS
Covid-19 countermeasures

2020.03.27-
For Covid-19 protection, MotionPortrait, Inc. members work at home for the time being from 2020 March 27th. [announce from Axell Corporation]
Please contact as via MP web inquiry form, instead of phone call. Thank you for your cooperation.

2020.02.18-19
MotionPortrait shows our MP AI Avatar service at Axell Corporation booth in Tokyo Digital Innovation 2020.


ax Inc. obtains 100% of our stock share

2019.08.01
MotionPortrait 100% stock is transferred from Sony Network Communications to ax Inc.

Release Android app "TheJapan"

2019.07.27
Following the iOS version, we release "TheJapan: Japanese cultures" for Android on Google Play Store.

Release iOS app "TheJapan"

2019.06.06
We release iOS app "TheJapan: Japanese cultures" on App Store. You can transform yourself to MAIKO, SUMO RIKISHI, NINJA, and so on.

Publish "MP Chatbot" introduction page

2019.04.23
We publish the introduction page about "MP Chatbot."