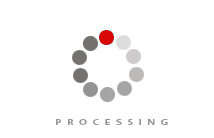 picture

aging

movie

wig

make up


facial hair

glasses

contact lens

expression

speak

animation

model




TOPICS
Our technology is used for FANCL Makeup Simulator.

2020.09.15
FANCL CORPORATION opened "FANCL GINZA SQUARE" on August 7, 2020. Our technology is used for the makeup simulation provided on the "Personal Counseling Beauty" floor.
https://www.fancl.jp/ginza-square/beauty/counselling.html

Move office to Shibuya

2020.09.14
MotionPortrait office is moved from Ebisu to Shibuya.
Access Map

Covid-19 countermeasures

2020.03.27-
For Covid-19 protection, MotionPortrait, Inc. members work at home for the time being from 2020 March 27th. [announce from Axell Corporation]
Please contact as via MP web inquiry form, instead of phone call. Thank you for your cooperation.

2020.02.18-19
MotionPortrait shows our MP AI Avatar service at Axell Corporation booth in Tokyo Digital Innovation 2020.