Industry Solutions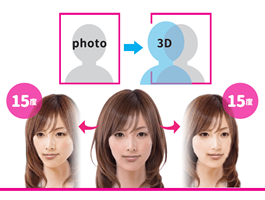 MotionPortrait provides various simulators that utilize our competitive facial analysis technology, which enables accurate placement and fitting of items on face images.
This precision in item placement is made possible by precise facial feature detection, and algorithms that understand the relationships between those parts.
We have succesfully worked with industry partners on simulators for eyeglasses, colored contact lenses, cosmetics, hair styles, and eyelash extensions.
Through virtual try-ons using our simulators, whether on smartphones or personal computers, users can easily get a realistic idea of how they would look to other people.
Our simulators serve as effective communication tools in shops, as well as improve interactivity on brand sites or e-commerce websites.